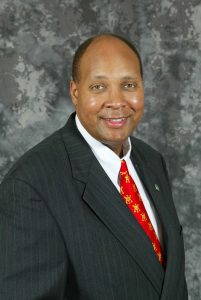 Osmund (Ozzie) F. Belcher
With his Bachelor of Science degree in Civil Engineering from the Virginia Military Institute, Mr. Belcher started with Belstar as a consultant in 1985. In September of 1994 Mr. Belcher joined the company as a full time employee. Now, he serves as the company's President.
As President of Belstar, Mr. Belcher is in charge of all cost estimating operations from the conceptual design phase through construction completion. He supervises feasibility studies, life-cycle costing and value engineering as well as being the Quality Assurance Reviewer, Principal Cost Estimator, Principal Scheduler, Principal Dispute Resolution Specialist and Principal Project Manager for cost estimating, construction quality management, testing/inspection and scheduling services.
Mr. Belcher has various certifications and belongs to a multitude of engineering and construction associations. His vast amount of project experience covers work on airports, educational, emergency, parking, religious and medical facilities, corporate and commercial buildings as well as rail/transit, roads/bridges and sanitary/civil work.
Mr. Belcher is the Sr. Vice President, Assistant Secretary, and Director for Belstar, Inc. and is responsible for our Norfolk, Virginia area. He is a graduate of Excelsior College with a Bachelor of Science degree in liberal studies; a graduate of City College with an Associate's degree in general studies; and attended Virginia Union University. Mr. Belcher has 21 years of service in the United States Navy where he served as a Gunnersmate performing inspection services, audits, inventories, and other administration duties. He retired from the Navy with a Military Honorable Discharge in September 2003. In addition, he has over six (6+) years of experience in business development, and is responsible for employee reviews, certifications, and counseling.
As Director of Belstar, Mr. Belcher is responsible for overseeing the company's quality assurance operations, client relations, certifications, employee benefits manual and business development. When not working, Mr. Belcher is an active participant in his community and church, as well as safety programs relating to transportation.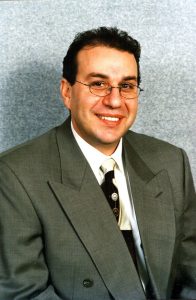 With over 20+ years of extensive experience in Program Management Services, Construction, and Field Engineering, Mr. Kobrosli has a comprehensive understanding of engineering techniques and construction management methods. His wide ranging experience as a CQC Manager, Project Control Manager and Project/Field Engineer makes him an esteemed member of the construction industry.
Mr. Kobrosli has completed projects with contract revenues totaling more than $ 350 million where his duties have included developing Quality Control Plans, Project Control, Cost Estimating, Scheduling, and Engineering Cost Control. His experience extends from procurement of contracts to supervision of execution of construction contracts to turnover to client. He has worked on a variety projects including airports, railways, tunnels, highways and bridges.
Mr. Kobrosli, has a master's degree in Construction Management and outstanding presentation and inter-personal skills. He is also able to interact with clients and facility occupants as well as effectively motivate and manage staff.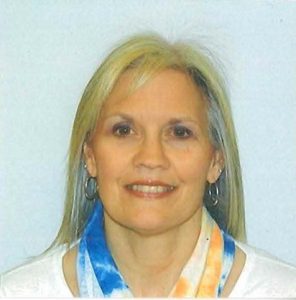 Vice President Accounting and Office Administration
Ms. Welc has over 15+ years of experience in the financial field and holds a bachelor's degree in Accounting. She serves as Belstar's Vice President, Accounting and Office Administration. She has been with Belstar  since 2005 handling a full range of accounting duties, including Belstar's billings, accounts receivables, and accounts payables. Ms. Welc brings a great deal of experience to Belstar and supports the company in an outstanding manner. A fast learner, she quickly adapts to new software or tasks and is very good at troubleshooting computer software problems.
In addition, she has strong written and oral communication skills. Typical duties performed by Ms. Welc include:
Overseeing all aspects of accounts payable and payroll
Taking financials through to general ledger monthly
Tracking overhead rates
Dealing with all banking transactions
Performing human resource functions
Handling all collections
Negotiating health insurance, vendor rates and changes
Negotiating aspects of general and professional liability insurance